HitFlesh!
A downloadable Hitflesh DEMO for Windows

★ DEMO AVAILABLE ★

★ Hitflesh is horror single-player videogame fiction about our experiences of online gaming communities. Discover the strange secrets that have been buried for decades in this obscure MMORPG (by @VirtualArchaeologist)

★ Content Warning: The Teaser Demo and the game contains MATURE LANGUAGE, REFERENCES TO SEXUAL VIOLENCE, REFERENCES TO VIOLENT BEHAVIOR (bullying, harassment, physical violence) and REFERENCES TO MASCULINISTS VIOLENCES
★ As individuals and game developers we're unconditionally opposed to heteropatriarcal violences and alt-right ideologies -- We believe videogame and other form of fiction are necessary to explore cultural and political imaginaries and can participate in the dismantling of naturalized toxic behaviors and structures



★ Join us in this w̛̻̠̻̜͂̇̀o̹̜̠͚͙̙̪͊͐̎̚͟ń̮̗͔̣͌̕d̴̳̻̼̖̫̠̾̄̈e͒̔͏͚̲̣r̛̭̱̯͖̦̋̒͒̐f̡̪̹̣ͯ̍̂u̱̻͙͇͓̯͑͠l̢͍̝̟ͨ̇ͅ virtual world! ★


★ Hitflesh! is a single-player narrative game about a weird and old MMORPG which was put back online. Explore and discover the uncanny legend that this game has inside.
★ Narrative Driven - Walk through a history about violent broken masculinities in online communities

★ MMORPG Atmosphere - Dive into the grotesque worlds of abandoned MMOs
★ MATURE Content - Please be aware that Hitflesh! contains difficult content -- Check carefully content warning in introduction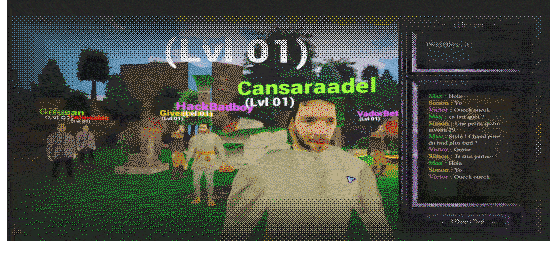 Hitflesh has a friendly and welcoming community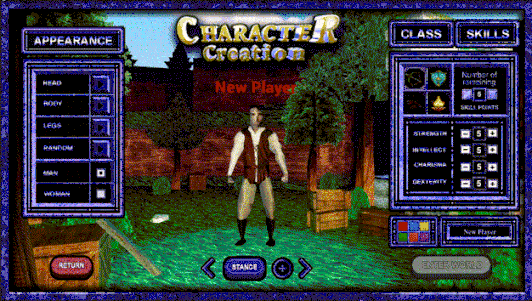 Create your own virtual corpse for your exclusive use!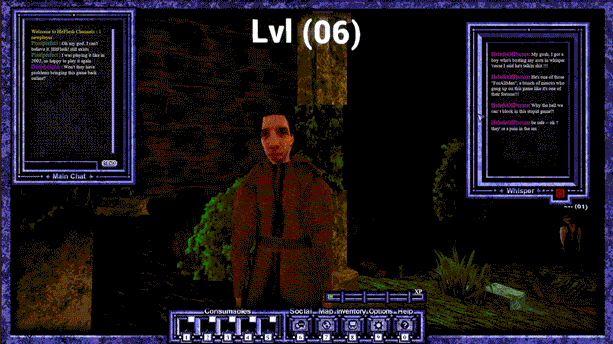 Customize your interface. Be the most comfortable in your new world.



Platforms: Windows
Download
Click download now to get access to the following files:
Hitflesh DEMO - 1.0.rar
771 MB